Het bestuur van de Stichting Nederlands Museum voor Anthropologie en Praehistorie heeft het genoegen u uit te nodigen voor de
VIERENVEERTIGSTE KROON-VOORDRACHT
te houden door
Professor John D. Speth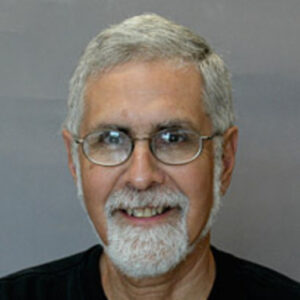 University of Michigan-Ann Arbor
USA
met als titel
ARCHAEOLOGY, ETHNOHISTORY, EARLY HOMININS,
AND SOME CHERISHED SCIENTIFIC MYTHS
Op
vrijdag 25 november 2022, 14.30 uur in de
Koninklijke Nederlandse Akademie van Wetenschappen
Kloveniersburgwal 29, Amsterdam
koffie / thee vanaf 14.00 uur
——————–
Samenvatting: 
Archaeologists, and social scientists more generally, are pretty good at testing hypotheses, but often work from underlying assumptions that are little more than inherited wisdom —inadequately understood and seldom questioned. In this talk we will examine a few of these tenuous assumptions, and explore, not only how they impact our understanding of early hominin adaptations and evolution, but also the doubts they raise about some fundamental assumptions in other disciplines such as human health and nutrition, psychology and even wildlife biology.
For example, archaeologists believe that early hominins scavenged meat and marrow from the carcasses of large animals killed by lions and other predators. However, in Africa meat decomposes very rapidly, quickly becoming laced with pathogens. This brief scavenging window is assumed to place hominins in dangerous competition with lions and other big predators that, for similar reasons, are also supposedly averse to decomposing carrion. And yet numerous ethnohistoric accounts document African people eating utterly rotten meat, crawling with maggots. How was that possible? What implications do such accounts have for our understanding of early hominin scavenging? Similarly, the assumption that from 2.0 to 2.5 mya Early hominins were especially interested in muscle meat contrasts with ethnohistoric accounts that make it clear that Indigenous peoples often viewed muscle meat as "dog food" or "white man's food." Archaeologists use the frequency of cutmarks on major limb bones such as the femur and humerus as prima facie evidence for heavy reliance by early hominins on meat and protein. Could cutmarks on these bones reflect instead the hominins' efforts to get rid of the muscle in order to gain access to the fatty marrow within the underlying bone? How does this impact our estimates of the importance of meat-eating and protein in hominin diet over the course of the Pleistocene? Combining insights from both of these examples, do we perhaps also need to modify our views about hominin competition at carcasses with hypercarnivores like lions?